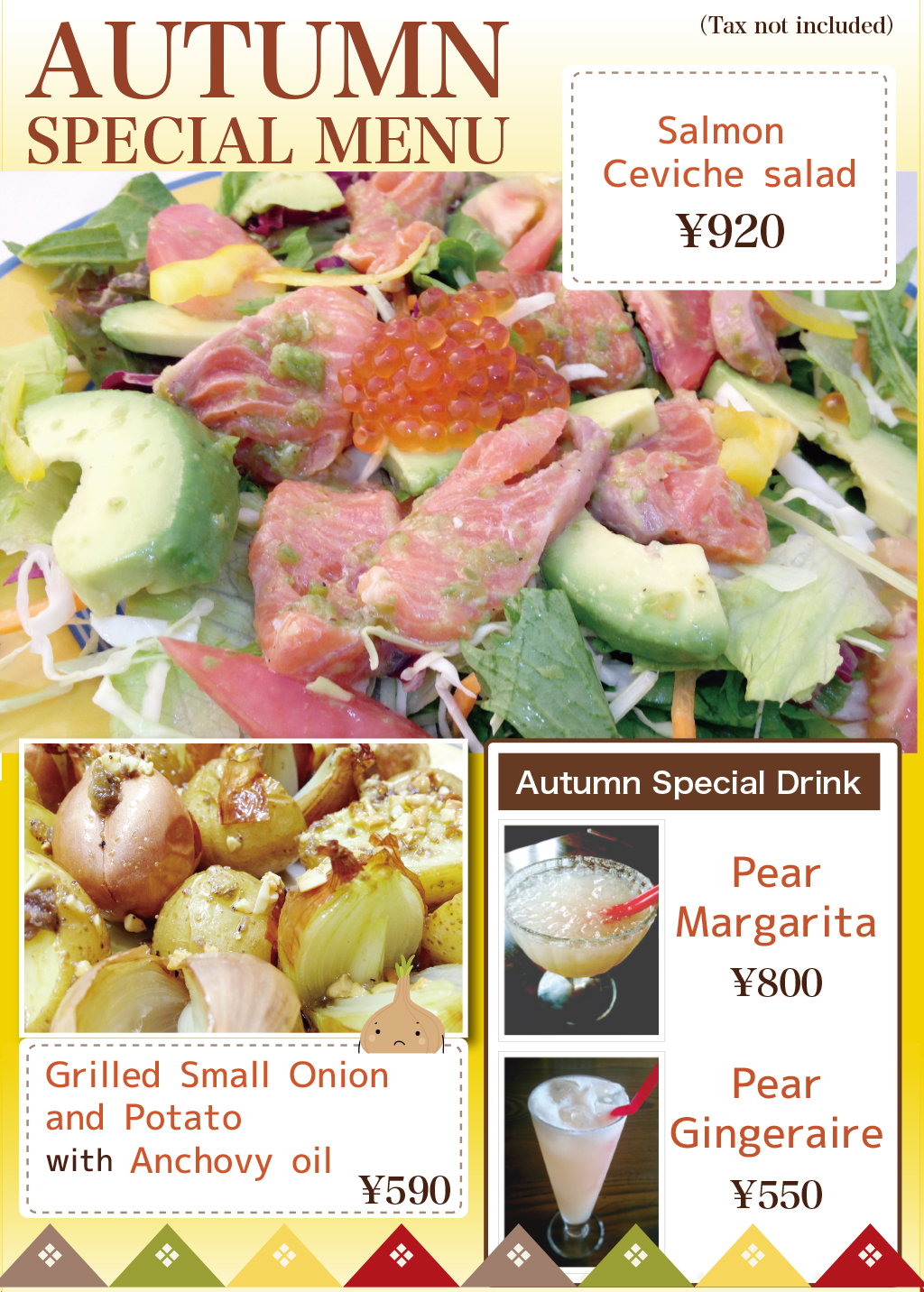 Salmon roe and Tuna sashimi Avocado rice (SMALL SIZE) 980yen
Delicious seasonal salmon roe ,carefully selected tuna sashimi and Abokado are very good collaboration. Enjoy with Mexican rice.
Don't miss it!
Grilled Small Onion and Potato with Anchovy oil 590yen
Grilled onion and potato are very tasty.
Enjoy with Anchovy oil.
Pear Margarita 800yen
Pear Gingeraire 550yen
We use fresh pear!